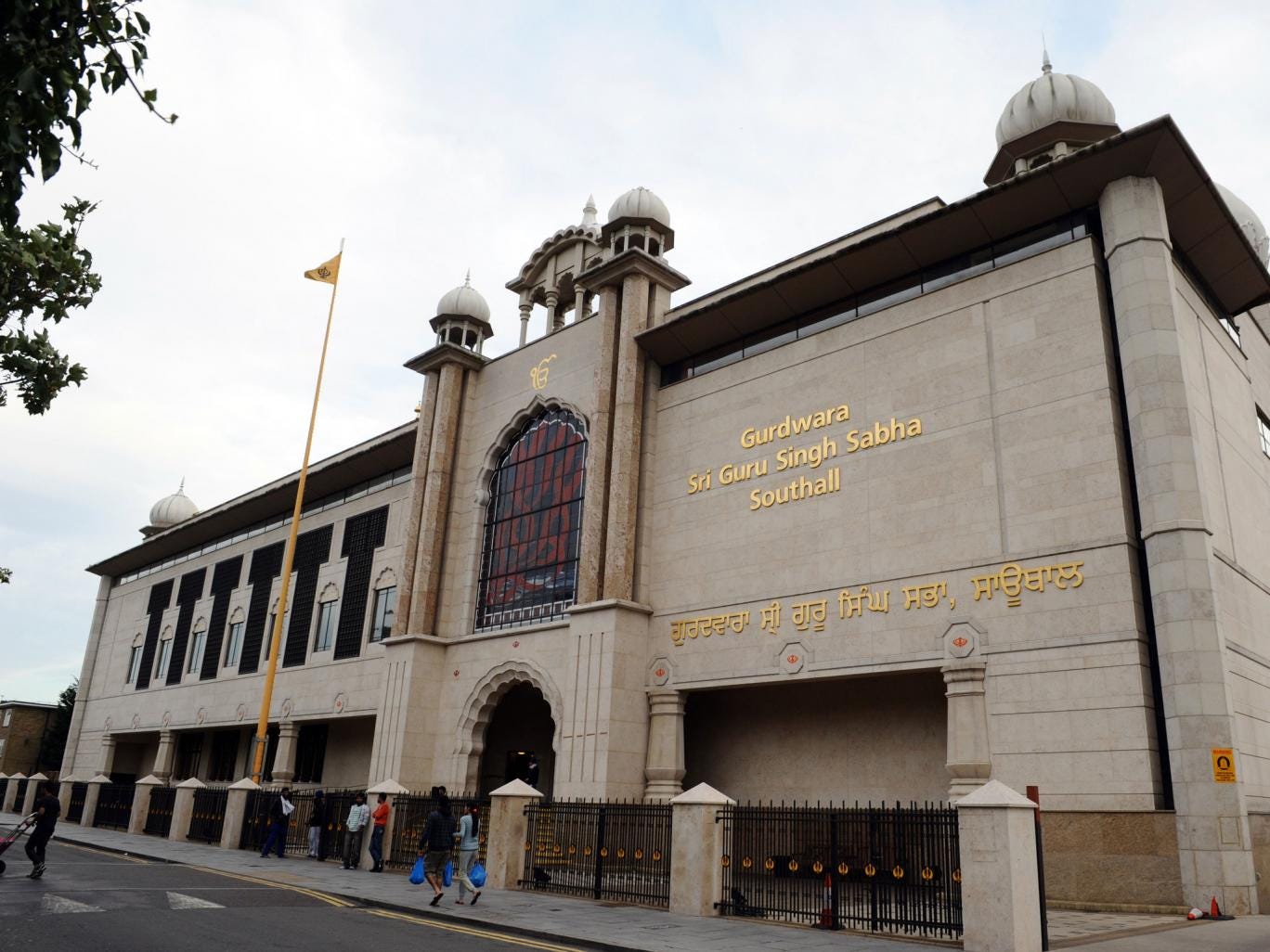 Members of the Sri Guru Singh Sabha Gurdwara said a group of around 20 men opposed the 'mixed marriage' and forced it to be stopped on Friday
A group of men have stormed a Sikh temple in London to stop an inter-faith marriage, forcing the couple to cancel their wedding day.
Members of the Sri Guru Singh Sabha Gurdwara, in Southall, said the final preparations were underway on Friday when the men arrived.
Sohan Singh Sumra, vice-president of the temple, told The Independent a group of up to 22 people arrived shortly after 8am.
"They were all thugs," he added. "None of them were recognised by any of the Sikh groups here.
"It was because it was a mixed marriage…they just came here to spoil it and intimidate us."
Mr Sumra said police were called to remove the "threatening" men and that the gurdwara, which was inaugurated by Prince Charles, is now considering hiring private security.
He said the men had threatened to stop the wedding (Anand Karaj), between a Sikh woman and her white, non-Sikh, fiancé in a phone call the night before.
Members of the Havelock Road gurdwara contacted the bride's family and they chose to go ahead, he said, but they could not continue after the temple was stormed on the wedding day.
"I've been in this temple since 1994 and I've never seen this sort of thing," Mr Sumra said. "We will always listen to people's suggestions but there was no reasoning with them. It was a sad day."
Mr Sumra said he had attended many marriages between couples of different religions and races, and that the vast majority of the Sikh community had no issue with it.
with thanks : independent.co.uk : LINK : for detailed news report. MUST READ.