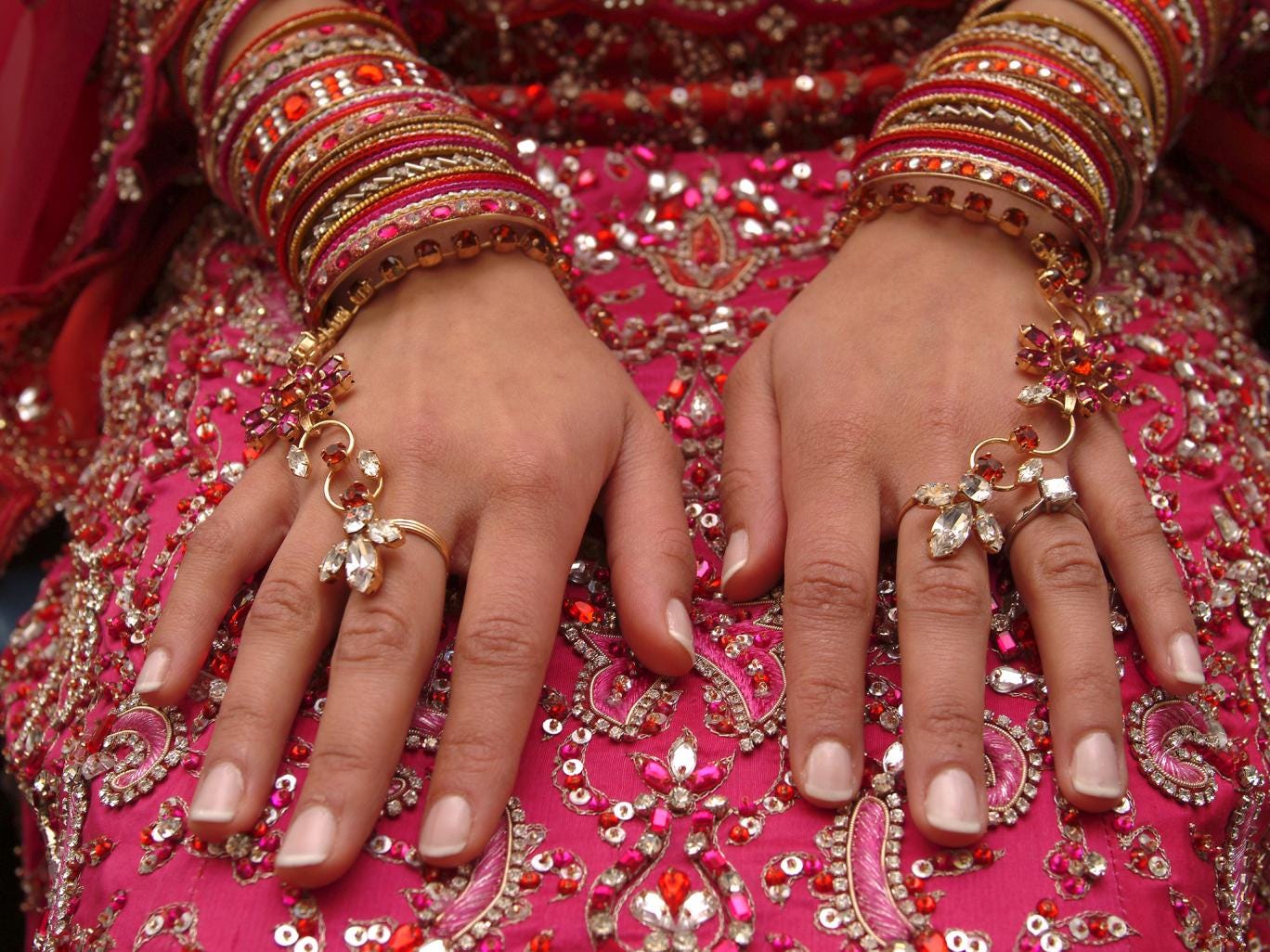 Britain's Sikhs, long seen as a minority success story, are plagued by a faction of young men 'defending' their vision of the culture – and seeking to impose their views by attacking the nuptials of women who marry 'out'
It was meant to be the happiest day of their lives – a celebration of modern multicultural Britain at the biggest Sikh gurdwara (temple) in the Western world. On 7 August 2015, in west London, a British Sikh bride and her Polish Christian groom sat together and absorbed the religious blessings at their wedding ceremony. She wore a cream and red dress, while he wore a red turban, in keeping with Sikh traditions.
But that morning, 20 uninvited men were determined to put a stop to the wedding. They stormed upstairs to the main hall and demanded that the priests end the ceremony, hurling insults at people who objected. One of them told a priest that, if their demands weren't met, he would get 1,000 of his friends to come to the temple within the hour. The police were called and eventually the couple were forced to proceed into a hurried ceremony, while the protesters watched and took pictures of them to publish online.
This was not an isolated incident. The next weekend an interfaith wedding in Lozells, Birmingham, nearly turned into a mass brawl after protesters tried to stop it and, again, the police had to be called. The following weekend, another wedding in Coventry only managed to go ahead after some negotiations with the disrupters. In each case, the bride was a Sikh woman and the groom a non-Sikh man.
with thanks : Independent.co.uk :
LINK
: for detailed news story. MUST READ.