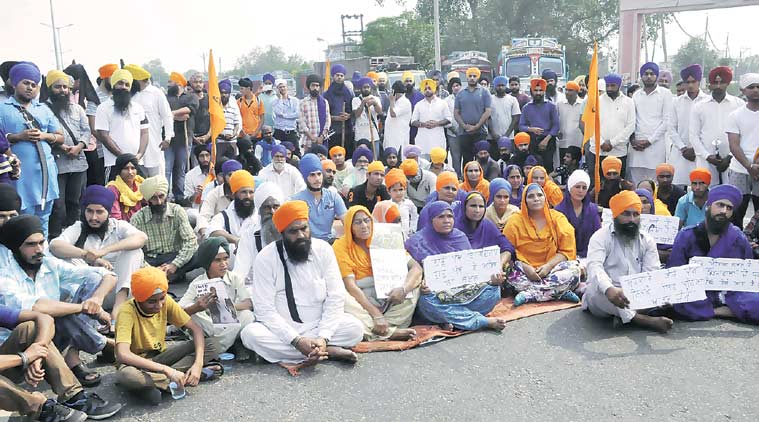 In signs of an intensifying crisis for the ruling Shiromani Akali Dal (SAD) over the repeated desecration of the Guru Granth Sahib, Ramanjit Singh Sikki, the Congress MLA of Khandoor Sahib, resigned from the Assembly on Sunday, while three high-profile SAD members quit their party.
An office-bearer of the Sant Samaj, a pro-SAD association of Sikh preachers, also quit his post.
Calling himself a 'true Sikh' in the resignation letter forwarded to the Punjab Speaker, Sikki said he was pained by the desecration incident in Bath village, which falls in his constituency.
"Being a true Sikh and understanding my moral responsibility, I resign from my assembly seat. Kindly accept my resignation," Sikki, who is in the Amarinder faction of the Congress, wrote in the brief resignation letter.
with thanks : Indian Express : LINK : for detailed news.