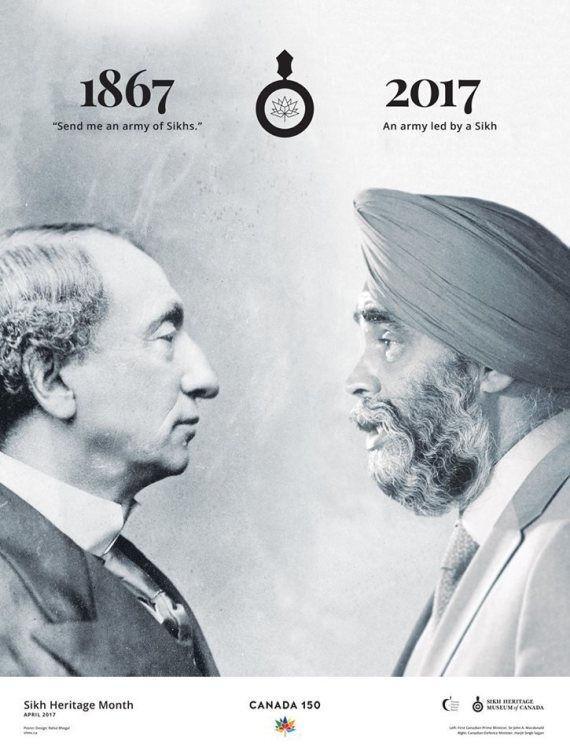 The image shows the country's first prime minister, John A. Macdonald, eye to eye with Canada's first defence minister of Sikh heritage, Harjit Sajjan.
Macdonald's featured quote, "Send me an army of Sikhs," is excerpted from a letter he wrote to Queen Victoria:
"War will come someday between England and the United States and India can do us yeoman's service by sending an army of Sikhs … across the Pacific to San Francisco and holding that beautiful and immortal city with the surrounding California — as security for Montreal and Canada."
While his suggestion is somewhat cheeky, Macdonald's words reveal a lot about how Sikhs were viewed in 1867, and for years after that.
That contrasts greatly with the caption above Sajjan's photo: "An army led by a Sikh."
And that's exactly the difference 150 years makes.
The poster was created by the Sikh Heritage Museum of Canada as a "conversation piece" to "stir emotion and create dialogue."
with thanks : huffingtonpostcanada : LINK : for SLIDE SHOW AND DETAILED NEWS STORY. MUST VIEW.