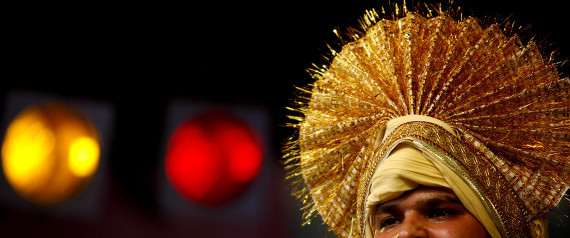 Have you ever wished someone a happy Vaisakhi ?
Most people have no idea that the Pentagon is holding a major celebration to celebrate Vaisakhi. Or that Vaisakhi is the birthday of the world's fifth largest religion. Why? Because the Sikh community as a whole, is often ignored in this country. The time has come to know more about our Sikh neighbors.
Let's start with the FBI's most recent Hate Crimes Statistics (released 12/2014) because the findings are telling. Race is still the leading cause of hate crimes in the U.S., followed by sexual-orientation and religion. Among major religious groups, Jewish people are most likely to be attacked (60.3 percent) followed by Muslims (13.7 percent) and people from "other religions" (11.2 percent). Unfortunately, those statistics do not separately track anti-Sikh hate crimes, only including them within "other religions." Fortunately, this practice has now come to an end. Following years of advocacy, the FBI is finally implementing a system to track anti-Sikh bias, along with bias against many other self-identified religious groups. It's about time. Because the Sikh community is being attacked.
Last summer in New York City, Joseph Caleca yelled "Osama!" at Sandeep Singh before running him over and dragging Singh for 30 feet. Only days later, a group of teens, male and female, attacked another Sikh man walking to dinner with his mother. These are not isolated incidents. The Sikh community is repeatedly targeted by verbal and physical violence. Sometimes the perpetrators escape apprehension. But in the case of Sandeep Singh, community activism led to Caleca's arrest and an indictment for attempted murder and hate crime charges.
with thanks : huffingtonpost : LINK : for detailed news report