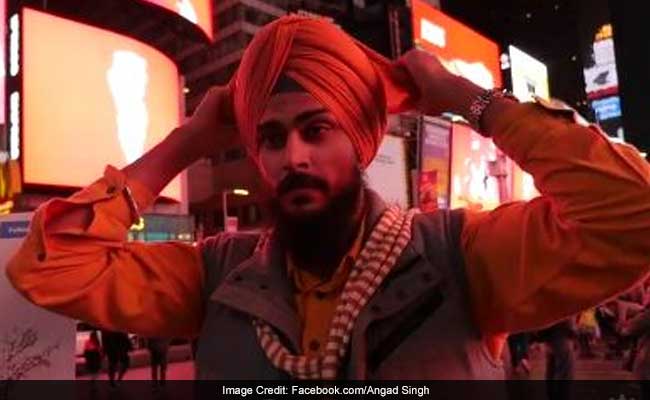 NEW DELHI:
A 23-year-old Indian-American chose a unique way to speak out about against hate. Angad Singh tied his turban in front of everyone at New York's Times Square as a tribute to 66-year-old Timothy Caughman who was recently killed in a racial attack. In a video posted on Facebook, the Sikh man spoke to New Yorkers about rising hate crimes in the city as he stood in solidarity with the victim.
"Every day when I put on my turban, I am putting myself in hate's way", he said in the video. "But I am not scared because putting on my turban is the most American thing I can do", he added.
The video was posted on Monday and has nearly half a million views.
With thanks : NDTV : Watch the Detailed report and a VIDEO : LINK