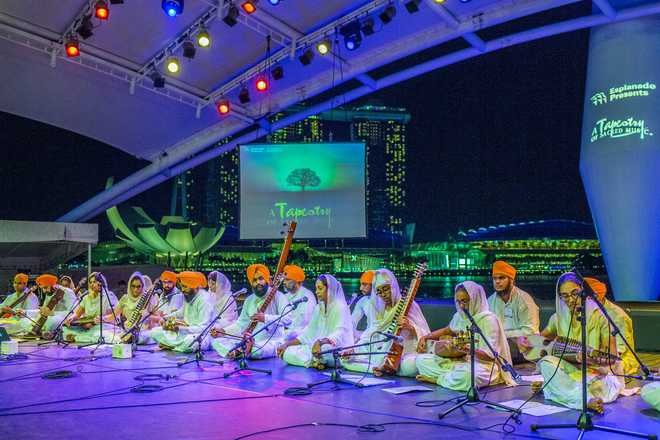 Singapore, December 23
A four-day festival is being organised by Sikh community in Singapore to mark the 350th birthday of Guru Gobind Singh.
More than 20,000 Sikhs from Singapore and Asia are expected to attend the "Naam Ras Kirtan Darbar", a biennial festival being held since 2002.
Guru Gobind Singh is the 10th Guru known as a literary genius.
Renowned Sikh Ragis (hymn signers) from India and Asia will lead the Kirtan at the sprawling hall, turned into a darbar, at the Singapore Expo, The Straits Times reported.
The festival will also have an exhibition of artifacts, including a miniature replica of the Sikh Sanctum Sanctorum, Sri Harmandir Sahib, the iconic Golden Temple of Amritsar.
Also on display will be a sacred relic, a 300-year old pitcher used by Guru Gobind Singh.
A live feed will be streamed on Facebook for people who are unable to attend the four-and-a-half-hour festival, which begins today and is there till Monday, the report said.
More details : Link : TribuneIndia