WEST MIDLANDS, UK: Meet the super hero squad from UNITED SIKHS. Unlike your typical community defenders, armed with weapons or magic powers, members of this community group show up with the items their neighbors most need - pillows, duvets, hats, gloves, scarves and coats.
According to a new report from Shelter, an increasing number of families in England are sleeping rough. The study found more than 255,000 families are without a permanent home. Out of the 50 English cities highlighted, Birmingham and West Midlands areas ranked as the 28th worst; 1 in every 119 people are homeless. Fully aware of the problem, members of UNITED SIKHS made it their mission to keep their neighbors warm this winter. Their strategy? The Rescue a Family Winter Warmer project.
As part of the project, local chapter members swept in with basic essentials to get families through the cold temperatures of the winter months. There are currently an estimated 9,560 homeless people in the West Midlands area alone.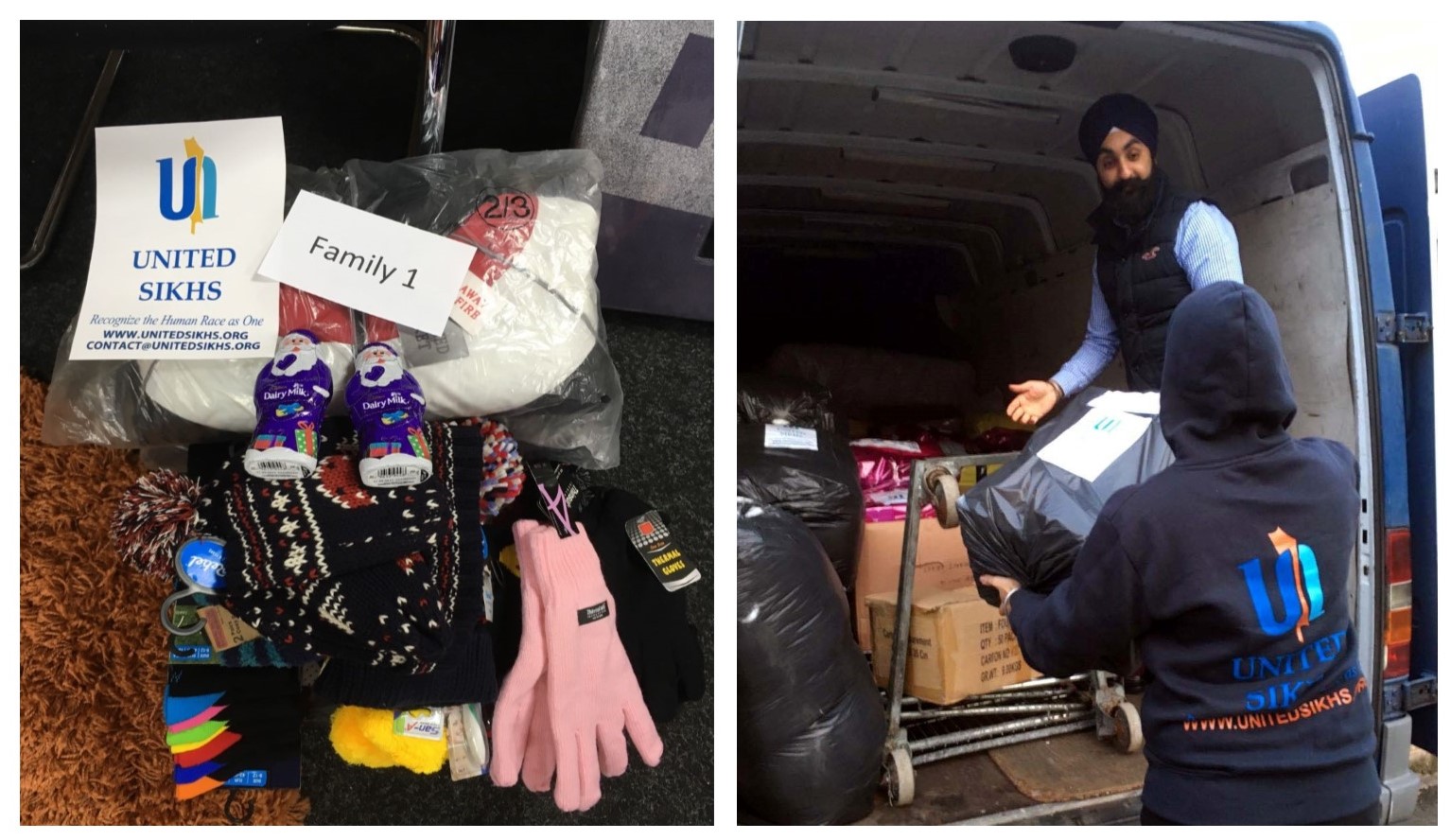 "We knew there was a problem and we knew we had the capacity to help solve it. Rather than waiting for the calls for help, we approached the shelters. We requested lists of needs from each family." Sun Kaur, of UNITED SIKHS said. "We believe we are blessed. As Sikhs, as neighbors, it is our privilege and duty to serve our brothers and sisters who need us right now."
The shelters, Rocket Pool Youth centre in the West Midlands and the and Eastfield Strengthening Families Hub, were overwhelmed by the proactive outpouring of support .
"On behalf of the team here at Eastfield Strengthening Families Hub we want to express our gratitude for all the help and support provided to us in our aim to support families in our local community. The kind donation of gifts and food parcels have been distributed to families experiencing real difficulties and as a result are currently receiving support from the team to help them secure improved outcomes" said Sharon Leonard of Eastfield Hub.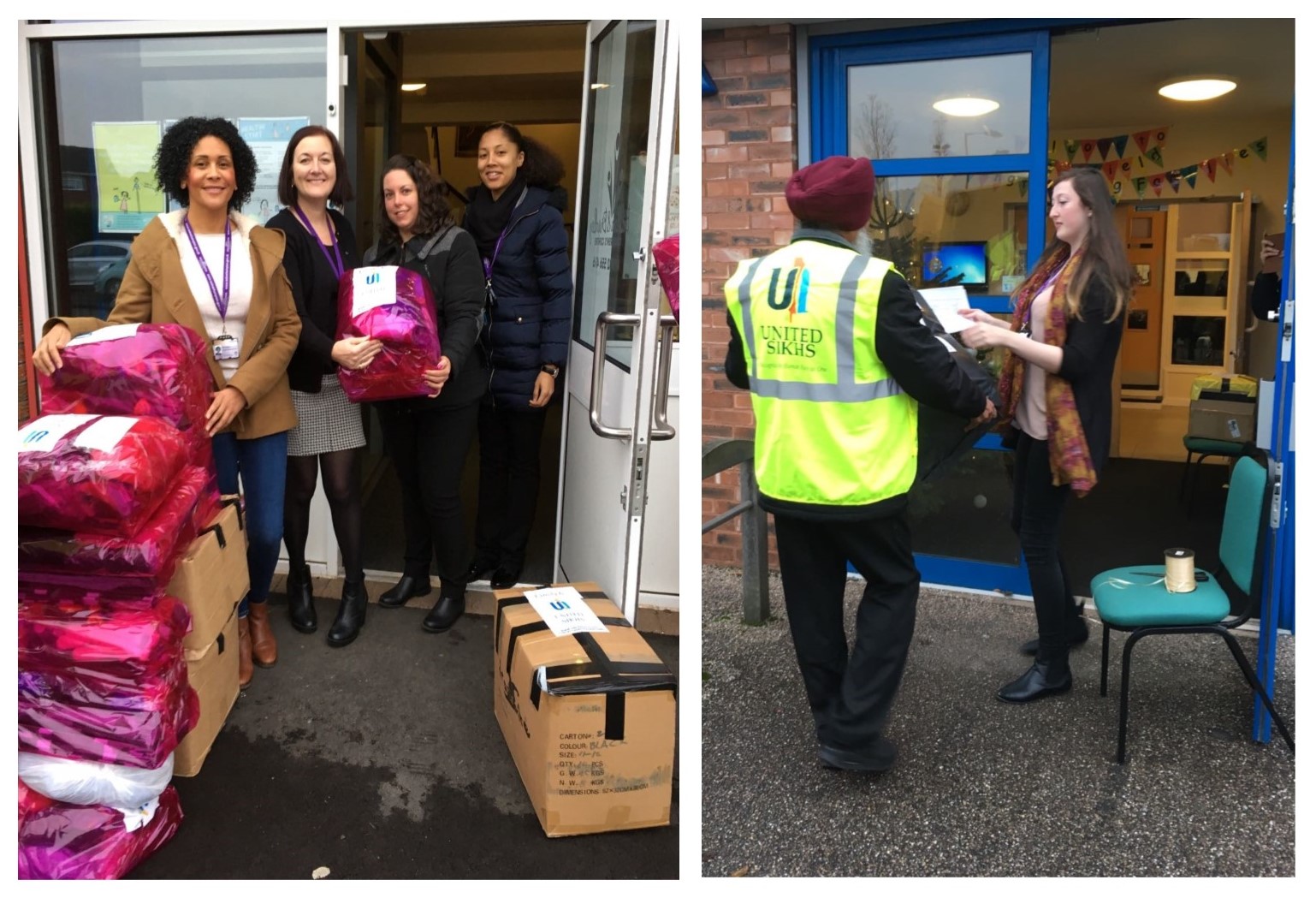 In addition to financial poverty, many of the individuals served by UNITED SIKHS have also endured additional traumatic life experiences, ranging from domestic abuse and mental health issues to substance abuse.
"Thank you for what you have done for me and my children. I am a single mother and due to unforeseen circumstances me and my children do not have many items of clothing. I am really grateful to United Sikhs for the coats they have given to my children," one mother said of the organization.
"The Rocket Pool Strengthening Families Hub would like to say a big thank you to UNITED SIKHS for the wonderful donations of winter coats, bedding, and Christmas gifts. When distributing the donations our families have expressed that this assistance has eased the increasing pressures on them especially at this time of year." said Hayley Quintyne of Rocket Pool Hub.
To assist families in need this winter, contribute to the Rescue A Family project by donating online to unitedsikhs.org/donate.
***Special thanks to HS Impex ltd , Birmingham, Mann Brothers, Birmingham and members of the community who donated winter goods.