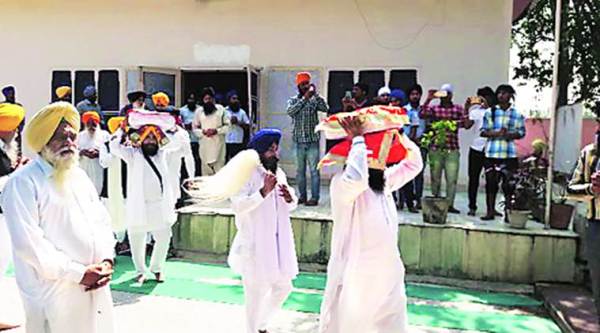 After residents protested against offering liquor at Baba Mast Ram Dera and Samadh of Baba Hari Singh in Neevi Jataana village Fatehgarh Sahib, which houses a Guru Granth Sahib, authorities on Saturday, shifted the holy book to the Sri Fatehgarh Sahib Gurdwara.
The practice, many claim, was three decades old.
Shiromani Gurudawara Prabandhak Committee (SGPC) member Karnail Singh Panjoli claimed that the Guru Granth Sahib was installed there only five to seven years ago.
with thanks : Indian Express : LINK : for detailed news.