Residents in Brampton are expressing anger over a flyer being distributed throughout the city targeting the Sikh community.
The flyer, distributed by the organization Immigration Watch Canada, is titled "The Changing Face of Brampton," and features two images -- the top photo shows a group of mostly white people, while the bottom photo shows a group of Sikhs.
"Is this really what you want? Let's make immigration work for the interests of Canadians again!" the flyer says below the second photo.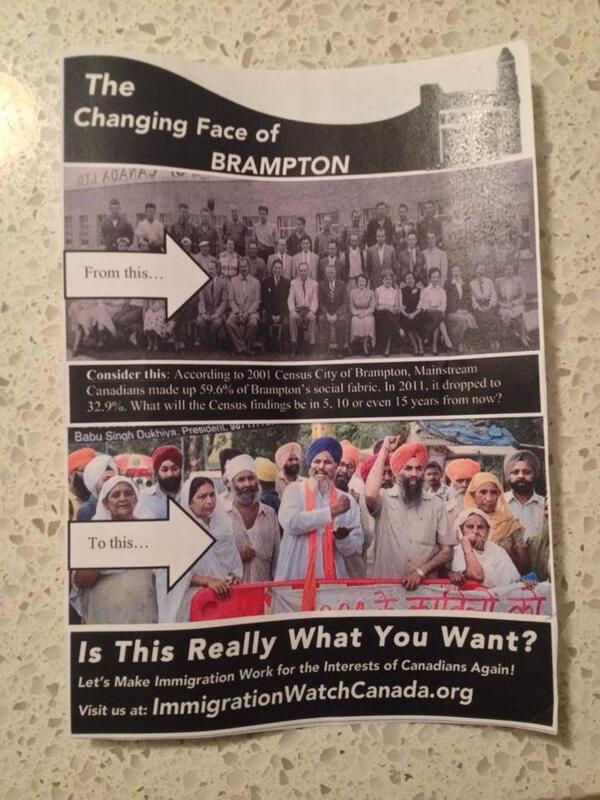 With thanks : Toronto CTV News : LINK : FOR detailed news