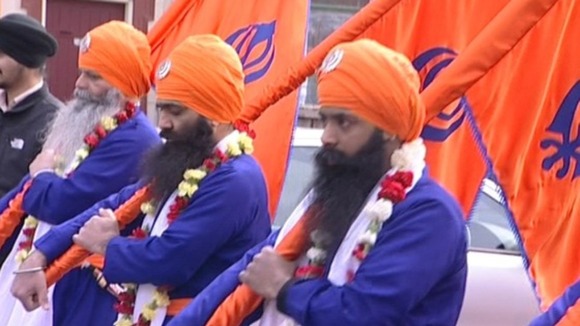 The Council of Sikh Gurdwaras in Birmingham and Birmingham City Council have announced that this years' celebrations will take place on April 27.
The first processions (Nagar Kirtan) will start at 11am from Gurdwara Baba Sang in St Paul's Road, Smethwick with the second starting at Gurdwara Ramgarhia Sikh Temple in the Jewellery Quarter at 11.30am.
A community celebration will take place at Handsworth Park between 11am and 6.30pm.
with thanks : itv : LINK : for pics of last years celebrations.